WELCOME
Bellatisport partners with Tracemyworld [

new

]

Get more out of your GPS, try the new emerging portal of Tracemyworld. Finally a service where your data really moves !! Nice and smooth animations, create your races, invite friends, and challenge people. Create races even along your past workouts and analyze your progress. Keep your diary, earn points while doing your preferred outdoor activity, and get discounts on shop.
Apply this code to start already with 1000 points and Club Membership.

That's a gif from Bellatisport, enjoy !!
Compex special Christmas promotion - 07/11/2013

Take advantage of reduced prices on Compex stimulators: action valid until December 31, 2013
Time Last Season Offer 2013 - 08/10/2013

Check the last season offers for the models Time 2013 too.
New: Lightweight Urgestalt frame - 18/09/2013

t's easy: with URGESTALT, the first frame from Lightweight. Our aim was to create a perfectly matched chassis. With a frame design optimised for a consummate flow of power and a unique cycling experience. What we wanted was a symbiosis of frame and wheels that had never been achieved before – neither from the technological nor from the aesthetic standpoint. In short: a frame with more passion for more passion. With outstanding rigidity values, so that your energy can flow without loss through our new chassis system – and be transferred directly to the road. You can feel and experience this uninterrupted flow of force. With optimum agility, precision, safety and of course, an incomparably pleasurable ride.
The new Garmin Virb Action Camera - 28/08/2013

What if there was an HD action camera without the limits of other cameras? A camera that films smarter, longer? Would you tell a better story? Meet VIRB, a true HD 1080p action camera with built-in Chroma™ display, up to 3 hr battery and rugged, waterproof* design. Easily film exactly what you see.
Bellatisport.com iPhone, iPad & Android App - 08/08/2013

Bellatisport mobile gives you instant access to more than 2000 cycling products and 100 brands. Special offers with world-wide attractive prices and discount up to 30% off are regularly available and short notifications over push will keep you updated. Easy browse or search your favorite products in our catalogue and checkout directly throughout the app. A GPS logger (tracker) is also included: it can display real-time data, elevation and speed charts, log history and statistics. You can follow your workout on a live map and save the performance on the phone whenever the internet is not available. It supports both metric and imperial data formats. It's your starting-kit to enjoy the unique features of http://www.tracemyworld.com, where you can analyze and smoothly replay your performances, setup races, challenge people and replay races in multiplayer mode.

Recommended links:
Android App on Google play
iPhone & iPad App on iTunes
Last Season Offer on Look frames: 40% discount - 07/08/2013

.
Look 695 I-Pack SL 2013 Special Offer - 28/06/2013

LOOK 695: a frame offering unequalled cycling precision thanks to the integration of the stem, the headset, the fork and an exceptional performance thanks to its crankset. The 695 puts the CFD (Continuous Fibre Design) in application : the shape of the tubes is studied so that the carbon fibres work along the best axis, optimizing their mechanical performance. The ZED 2 crankset, the frame's nerve centre, is the culmination of 5 years of research, was tested by athletes and validated at the Beijing Olympics. It brings a new world record to the weight/rigidity performance. - 695 SL version brings some flexibility for racers looking for a bike with a more flexible and less demanding behaviour. This version will be more adapted to cyclists covering long distances. • COMPLETE INTEGRATION PACK
Wilier 2012: 35% discount ! - 26/06/2013

Take advantage of 35% discount on some prestigious bicycles Wilier! Different sizes, colors and models available from stock. Shipping all over the world.
SPECIAL OFFERS
All these offers are limited until end-of-stock. Immediate delivery time.

Swissstop Flash 2006-02-04 black
$ 18.54

Swissstop Hope 2-Piston Giant MPH
$ 19.10

Swissstop Hope Mini
$ 19.10

Swissstop Magura Gustav M
$ 19.10

Swissstop Magura Marta / Marta SL
$ 19.10

Swissstop Race Pro 2011 orginal black
$ 20.23
SHOWROOM
Assos Zegho Noire
$ 361.59
Campagnolo CSW Thanet Bib Short
$ 108.54
Elite Qubo Power Pack
$ 227.54
Kuota Seat-post / Kebel / Kharma / Kult / Kueen seat post
$ 164.39
Marchisio MTB Cross R28 Wheels
$ 1,159.60
Marchisio Spacer for spockets Marchisio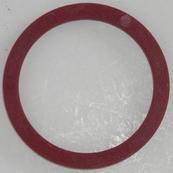 $ 1.69
Shimano Ultegra FD-6800 Front Derailleur
$ 40.90
Time Ergodrive Handlebar
$ 389.34