Rotor INpower DM MTB Round Bundle
Category: Equipment > Components
---
---
Description
Specifications
Before ordering, ask for availability.
Thank you.
The ROTOR INpower MTB wattmeter crank measures the watt output you generate on one side of your left leg using opposing strain gauges in the bottom bracket axle. In addition, the crank is able to provide precise measurements of cadence, pedaling efficiency as well as power and torque effectiveness. The high-quality measuring technology is placed completely inside the axle and is therefore not only visually perfectly integrated, but also excellently protected. Expensive maintenance and battery changes in the workshop are not necessary. The commercially available AA battery provides enough juice for approx. 300 hours of training and the sealed battery compartment allows every driver to change the battery quickly in just a few minutes.

Scope of delivery:
• ROTOR INpower MTB DM power meter crank . Without Direct Mount (DM) chainrings, round or oval, without bumper set
• Spacer, washer and spacer chart
• Operation manual
• Installation tool for Direct Mount chainrings (DM Nut tool, additional Shimano Hollowtech II tool required)

Technical specifications:
• Material: CNC machined aluminum 6082/7075
• Chainring Mount: Direct Mount
• Axle Ø: 30 mm (BB30)
• Chainline: 52mm (Boost)
• Q factor: 169 mm (boost)
• Crank arm length: 165mm / 170mm / 175mm
• Bottom bracket shell compatibility: BB30 / PF30 / BSA / BB89 / BB92
• Compatible chainrings: Rotor DM MTB round or oval
• Data transmission: Bluetooth and ANT+
• Battery/rechargeable battery: standard 1.5V mignon cell (AA)
• Water resistance: IPX7
• Weight: approx. 544 g (170 mm / without chainrings)

Details:
• Protected against dust and water as measurement technology is integrated in the axis
• resistant to temperature changes
• Measurement is made on the left side
• easy battery change with a standard mignon cell (AA) (not included)
• simple and intuitive tool-free calibration
• Transmission via ANT+ and Bluetooth
• Hollow crank arms using "Trinity Drilling".
• Direct mount assembly of the chainrings
• compatible with oval single chainrings in one-piece design (MTB)
• Adjustment of oval ROTOR Q-Rings chainrings with an accuracy of 1°
• Torque360 function
• Optimum Chainring Angle (OCA = optimal chainring angle)
• Optimum Chainring Position (OCP = optimum chainring position)
• updateable (can be run by yourself)
• Compatible with almost all bottom bracket standards (UBB30)

ROTOR POWER analysis software:
All ROTOR power meters allow you to use the free analysis software ROTOR POWER for PC (available as a download from the Rotor homepage for Windows/Mac) and as an app for smartphone or tablet (available in the App Store for iOS or Google Play Store for Android) a foolproof analysis of pedaling efficiency. In addition, the software allows the adjustment and visualization of oval ROTOR Q-Rings and it can graphically display the force distribution of a 360-degree rotation. In this way, efficiency can be optimized in the shortest possible time and with little effort.

Pedal Smoothness:
This function shows you how fluid your pedaling movement is. It is the ratio between the average and maximum force in a crank revolution, measured in percent.

OCA "Optimum Chainring Angle":
This function allows you to determine for yourself at which angle of the crank arm you have the greatest force transmission. Especially when using oval chainrings, you can quickly determine the optimal chainring position.

OCP "Optimal Chainring Position":
The optimal chainring position with oval chainrings is important. OCP stands for the various adjustment options that ROTOR Q-Rings offer to adapt to the specific pedaling characteristics of the rider. You can determine your OCP by knowing your optimal chainring angle (OCA), which you can determine by performing a TORQUE 360 pedal analysis with ROTOR POWER analysis software. OCP is only available in connection with the ROTOR Q-Rings.

TORQUE 360:
The INpower technology enables the representation of the effective torque acting on the pedals and shows the force distribution during a pedal revolution from different angles.
You can analyze the entire pedal stroke and see how the force is applied in both the down (positive) and up (usually a negative) phase of the pedal stroke.
The TORQUE 360 display is useful for learning your own pedaling pattern and improving pedaling technique.

Functional Threshold Power (FTP):
The Functional Treshold Power (FTP) is an important analysis value. It indicates what performance you can maintain for an hour without tiring. The values ​​are defined by means of a 20-minute FTP test and the training areas are then derived from them. This enables significantly more effective training control. Knowing your FTP value in competitions and on long climbs also helps you not to overpace and to use your strength more effectively. In sum,
Available technical data: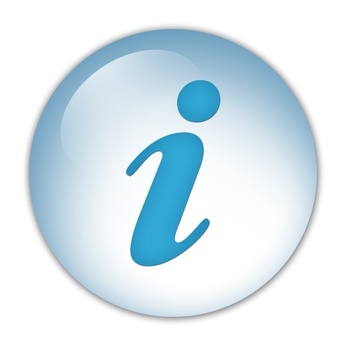 Info taxes, terms and conditions
Question about this product?
For questions about product availability, please indicate in your message
size, color, group version and wheels
(for bicycles).
Tell a friend
---