LIV 19 Langma Advanced SL 1
Question about this product?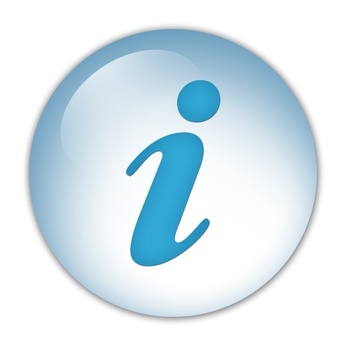 Info taxes, term and conditions
Tell a friend
Description
Specifications
Delivery time: please ask before make the order

HIS ULTRA LIGHTWEIGHT ROAD RACING BIKE WITH INNOVATIVE AERO FEATURES DELIVERS THE SPEED AND CUTTING EDGE NEEDED FOR ANY RACE, CLIMB OR ROAD RIDE.

The Langma Advanced SL is engineered with our lightest composite frame material to take you to the next-level of road riding. The ultra-light frame is an ally on the steepest climbs, and the slender tubing gives an aerodynamic advantage. The downtube tapers to a thicker square-shape at the PowerCore bottom bracket, which creates an extremely lightweight and fast racing machine, without compromising strength or pedal stiffness. With Liv's 3F design philosophy and cutting-edge aerodynamic innovations on a compact frame design, this nimble and strong bike provides the winning advantage on every effort, from mountainous road races to aggressive criteriums.
Key Performance Factors
Lightweight

Weighing a mere 1.155 kg, any build of the Langma Advanced SL frame and fork will prove itself as a precise climbing weapon.
Aero-features

Combining innovative tubing with the Flux stem provides the elements to slice through the wind without sacrificing weight or stiffness.
Tuned Stiffness

Liv dialed in a stiff and compliant frame using body geometry, strength and muscular activity data, along with athlete feedback so the bike works with you on every climb, descent and attack.
Why We Love It

Impeccably handcrafted for the toughest climbers, aspiring racers, seasoned competitors and passionate cyclists alike, Langma Advanced SL is the secret weapon for charging the breakaway. Langma Advanced SL is programmed for both prolonged uphill efforts and quick accelerations so you can conquer the steepest climbs, power through flats, rail technical descents, and attack the group! This bike is a true companion for a determined rider.

Sizes XXS, XS, S
Colors Gloss Carbon Smoke* / Chameleon Blue (*Carbon 'Smoke' paint finish = semi-opaque coating for subtler carbon detail)
Frame Advanced SL-Grade Composite, integrated seatpost
Fork Advanced SL-Grade Composite, full-composite OverDrive 2 steerer
Shock N/A
Handlebar Giant Contact SLR
Stem Giant Contact SLR Flux
Seatpost integrated
Saddle Liv Contact SLR (forward)
Pedals N/A
Shifters Shimano Ultegra Di2
Front Derailleur Shimano Ultegra Di2
Rear Derailleur Shimano Ultegra Di2
Brakes Shimano Ultegra
Brake Levers Shimano Ultegra
Cassette Shimano Ultegra,11x30
Chain KMC X11SL-1
Crankset Shimano Ultegra with Giant Power Pro, 36/52
Bottom Bracket Shimano Press Fit
Rims Giant SLR-1 30 WheelSystem
Hubs Giant SLR-1 30 WheelSystem
Spokes Giant SLR-1 30 WheelSystem
Tires Giant Gavia AC 0, tubeless, 700x25c
Extras RideSense Bluetooth
Weight The most accurate way to determine any bike's weight is to have your local dealer weigh it for you. Many brands strive to list the lowest possible weight, but in reality weight can vary based on size, finish, hardware and accessories. All Giant bikes are designed for best-in-class weight and ride quality.
Available technical data: