ZIPP 404 Firecrest Disc Brake Clincher
Question about this product?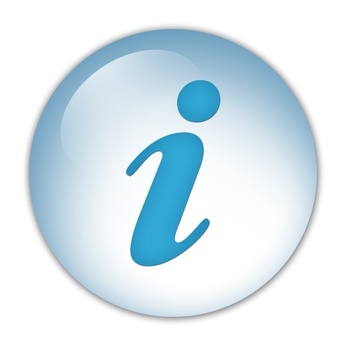 Info taxes, term and conditions
Tell a friend
Description
Specifications
Road bikes are ever evolving and ever inspiring. The 404 Firecrest Carbon Clincher Disc-brake wheel offers cyclists everywhere the opportunity to experience superior braking and stopping power to match the speed and stability of our most popular and versatile 58mm rim depth. Aero has never been so affordable and attainable.

Zipp's 404 Firecrest Carbon Clincher Disc-brake is all about road riding and racing. In use at the highest levels of professional peloton, disc-brakes are poised for growth in road riding and racing and triathlon. The consistency and power of disc brakes provides precision modulation and stopping power, literally at your fingertips. As for speed, the 404 Firecrest is where the Firecrest® Revolution began. Its 58mm rim depth is a classic all-around performer that has carried athletes to victory in every kind of event and situation. This industry-changing rim shape was the first deep-profile carbon clincher design to offer the superior aerodynamics, ride quality, strength and handling of a wider rim body.

Zipp's expansion of its lineup of disc-brake wheelsets is at the forefront of a technical renaissance of road cycling. Opening up a wider range of tire selections, disc brakes allow riders to choose tires such as 28 or 30mm Zipp Tangente R28 and R30 Course and R28 Speed tires, for increased comfort, handling and rolling resistance

Firecrest technology, with rims that maintain a near-constant width almost all the way to the spoke bed, is the first aero profile that effectively controls airflow around the back half of the wheel. Firecrest wheels offer stable, predictable handling at every wind angle by moving the center of pressure - so called "aero balance" by Zipp - the focal point of side forces on the rim - to its optimal location near the steering axis. A wider rim built using a proprietary resin system and manufacturing process, increases lateral stiffness for sprinting and cornering yet offers greater vertical compliance for more control, comfort, and durability on rough surfaces.

ABLC - Advanced Boundary Layer Control refers to the patented and instantly recognizable dimpled pattern found on all of Zipps carbon rims. ABLC smoothes airflow across the rim's surface and is tailored to every model from the 202 to the Super-9 Disc. The third-generation of ABLC has up to four times more dimples than before.

At the center of the 404 Firecrest Carbon Clincher Disc-brake is the durable and versatile 177D hub, which offers options for riders to switch wheels from quick-release to thru-axle without tools. Zipp's 177D hub comes with a 6-hole disc brake mount.

About the 177D hub

bearing preload precision set - that means no pre-load adjustment is needed
improved bearing protection and sealant
Includes Zipp Tangente quick-release skewers with a wider more ergonomic handle to provide more leverage for opening and closing. When closed, the lever contours neatly with the frame.
Thru-axle compatible - comes with 12x135mm, 12x142mm thru-axle end caps that can be swapped by hand
Proprietary flange geometry and spoke hole attachment pattern with Sapim® CX-Ray® spokes to optimize torsional and lateral stiffness without sacrificing weight or robustness.


The 404 Firecrest Disc-brake wheelset comes with a standard 10/11 speed driver body for SRAM®/Shimano®. For those looking for a wider gear range, or tackling especially extreme terrain, a SRAM XDR driver body for 177D (sold separately) is easily installed to allow for more cassette options, including a 10-42. A 1.85mm spacer is included with the XD driver body and is required for use on the 177D hub. XDR driver body compatible with 11-speed cassettes only.
Available technical data: