Colnago CX Zero Disc Ultegra, 56 cm, Limited Offer
Question about this product?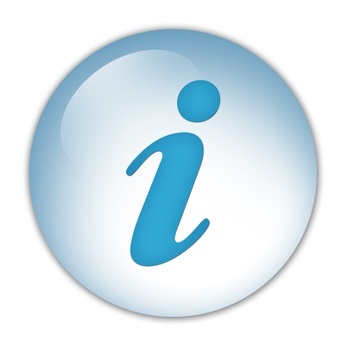 Info taxes, term and conditions
Tell a friend
Description
Specifications
All the same per­for­mance attrib­utes of the CX Zero stan­dard frame with the addi­tion of cutting-edge disc brake tech­nol­ogy! This may very well be the world's most ver­sa­tile bicy­cle. Frame and fork are specif­i­cally designed to accom­mo­date the forces inher­ent in disc brakes. This is done with no sac­ri­fice in over­all han­dling or agility in the frame. Colnago PIONEERED the disc brake road bike. We have just upped the ante one more time. All other man­u­fac­tur­ers will again be look­ing to catch up to Colnago. Similarly, all other rid­ers will try in vain to do the same to you on your Colnago CX Zero Disc. It will take you as far you can dream to go and fin­ish ahead of the pack with style and panache.

The Colnago CX Zero per­son­i­fies every­thing Colnago has learned from build­ing the best bikes on the planet for the last 60 years. It is the bike for "every rider" look­ing for the best over­all value and expe­ri­ence from a road bike. It harks back to an era in pro­fes­sional cycling when rid­ers had one bike for every road race; they raced that bike to win every day from the Spring Classics to the Fall Classics and every Grand Tour and single-day race in between. The CX Zero com­bines CLASSIC frame geom­e­try for all-day and every-day rid­ing with the most advanced mate­ri­als and frame design of any bike on the mar­ket today. If you look at road race bikes from the days of quill stems, or as recent as a decade ago, you do not see the dra­matic drop from the sad­dle to the bars. This CLASSIC geom­e­try for fit allowed rid­ers of the pro pelo­ton to max­i­mize their efforts day-in and day-out for an entire sea­son over var­ied ter­rain and var­ied road con­di­tions. Colnago was able to opti­mize ride qual­ity on the CX Zero while still offer­ing best-ever lat­eral frame rigid­ity together with per­fectly bal­anced per­for­mance. Frame and fork clear­ances allow for larger 25c tires (stan­dard on com­plete bikes) for an air cush­ioned ride. Larger tires are also more ver­sa­tile and offer faster rolling on "real world" rough pave­ment or var­ied ter­rain. The 27.2mm seat­post trans­mits less road shock to the rider. NEW for the CX Zero is the Colnago EXCLUSIVE and PROPRIETARY press-fit bot­tom bracket! For the first-time on a road bike, Colnago intro­duces a PROPRIETARY press-fit bot­tom bracket. Colnago has never been a com­pany to "jump on the band­wagon" of the cur­rent trend. Colnago has been exper­i­ment­ing with the design for years. Like the inte­grated head­set, Colnago saw the inher­ent prob­lems with the cur­rent design and would not adapt the tech­nol­ogy with­out mak­ing the nec­es­sary changes to ensure longevity, reli­a­bil­ity and ser­vice­abil­ity of the bot­tom bracket. The result is the first-ever, COLNAGO PROPRIETARY press-fit bot­tom bracket! Long ago, the FAMOUS Colnago C-40 first proved that rider com­fort and less fatigue com­bined with greater frame effi­ciency equaled an unmatched win­ning com­bi­na­tion. The Colnago C-40 earned an unprece­dented 13 PODIUM FINISHES in PARIS-ROUBAIX over a 6-year span! The C-40 is the bike that made the world real­ize what an advanced knowl­edge of car­bon fiber, frame design and man­u­fac­tur­ing processes can achieve, suc­ceed­ing in a race so harsh it DESTROYED com­peti­tors' bikes and destroyed the com­pe­ti­tion! The CX Zero takes all the knowl­edge and essence of this era and com­bines it with the most advanced, ground brak­ing design and con­struc­tion method. The CX Zero offers the great­est per­for­mance of any Colnago across the great­est range of rider abil­ity and bud­get. From World-Tour rac­ers in Paris-Roubaix or Le Tour de France to the week­end war­rior, the Colnago CX Zero is a winner!
Available technical data: