Assos hL.607 Lady_S5
Question about this product?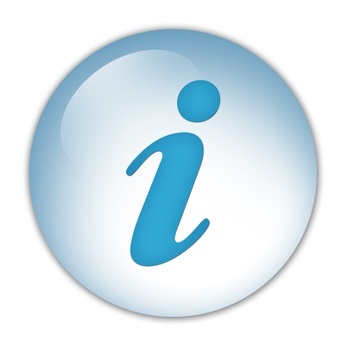 Info taxes, term and conditions
Tell a friend
Description
Specifications
hL.607 Lady_S5

hL.607 Lady is part of the new ASSOS_S5 Generation of ASSOS tights for cooler conditions.

Composition:

PA 70%, EA 16%, PES 14%


HOW TO WEAR hL.607 Lady?

Wear the hL.607 Lady as warm tights in autumnal conditions, at about 8 – 16 degrees Celsius.


OUR RECOMMENDATION

hL.607 Lady is ideal in combination with intermediateEvo lady. The hL.607 Lady comes with or without seat pads. Why? The model without a seat pad allows one to wear ASSOS-Lady Shorts as an inner layer OR wear Lady-Knickers if temperatures fall lower. This flexibility allows you to extend the application range of your hL.607 Lady. Another advantage of the model without seat pads is that you can wear them as a second layer for other outdoor sports, such as running, skiing or snowboarding. Check it out! It works.


ENGINEERING

The suspenderless hL.607 Lady is based on the LL.607 Lady. It is part of our new generation Campionissimo line. Its design includes a new cut, newly developed materials, improved "ingredients" and a refined manufacturing process. Available with or without the FI.Lady_S5 seat pad. ASSOS lady tights have now achieved the high quality standards and intelligent technologies of the S5 series of the new generation of ASSOS trousers.


DESIGN

Providing total comfort and fulfilling your expectation of excellence can be achieved only through a design process that unifies all the elements of the product and not through the use of any individual component.

The design of the hL.607 Lady included warmth, comfort, fit and function. Because ASSOS makes no compromises in its biking apparel, manufacturing the hL.607 Lady required seven panels, three fabrics and ten components, all assembled with meticulous attention to detail. The special design of the abdominal and hip areas prevents pressure on sensitive tummies, providing superior comfort.

The majority of the material used to make the hK.607 Lady is an improved version of our legendary RX fabric, which has a pleasantly warm and soft inner side. The version used here is a little more robust and is combined with our brand new RXQ fabric, whose inner structure incorporates 3D air channels for better thermal properties. But we didn`t stop with new fabrics: we developed a new four-track panel that is designed to make the most of the advantages offered by these new materials.

The hL.607 Lady comes with or without FI.Lady_S5 seat pads, allowing you to wear your hL.607 Lady without the seat pad for other winter sports.

ASSOS know-how and experience — Wear. Feel. Believe!


CAMPIONISSIMO AEPD

The hL.607 Lady is tailored to perfectly fit the female body when tucked in the cycling position. A particularly ingenious detail of our long tights is the knee design, which grew from the experience of thousands of kilometers in the saddle and our expertise in pattern design. The result is good, really good: pleating in this critical area is minimized, reducing friction and skin irritation that can be caused by cycling movements.

IMPORTANT: For maximum comfort and enjoyment, you must wear your correct size. The hL.607 Lady works only if it fits perfectly in the cycling position. Shorts, knickers and tights must fit skin-tight, as crease-free as possible. If in doubt, please select one size smaller.


FABRICS

The brand new RXQ fabric is based on the legendary ASSOS RX fabric. RXQ is a breathable material with low volume and 4-way stretch. It provides a comfortable fit and excellent thermal properties in cold weather conditions. The uniqueness of RXQ lies in its roughened, fleece-like inner lining that creates 3D air channels, leaving a micro air cushion close to your body. Air is an insulator and when a material with an air-trapping structure surrounds your body, you enjoy excellent thermal properties combined with low volume. RXQ offers an improved push-pull effect and keeps your body temperature stable. The surface texture also improves air circulation.

ASSOS RXQ is not commercially available. It was developed for ASSOS apparel by the ASSOS Fabric Lab.

ASSOS RXQ — Original. Incredible.
Available technical data: