Mavic Ksyrium Elite
Question about this product?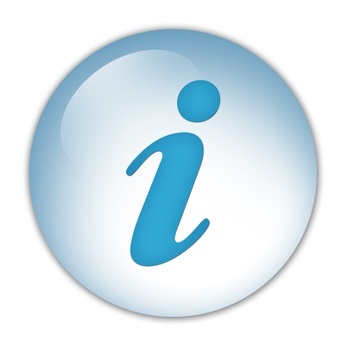 Info taxes, term and conditions
Tell a friend
Description
Specifications
Completely reinvented, the famous Ksyrium Elite now gets superlight yet wide ISM 4D rims for improved ride quality


Improved ride quality and lightweight
17 mm internal rim width for increased air volume ISM 4D superlight rim Double butted steel spokes

Sustainable durability
Spoke and rim interface are secured with fore drilling Sealed cartridge bearings designed to last many miles

High-end finish - 4 color versions
Stealth black on black Black with red hubs and spoke nipples Black with blue hubs and spoke nipples Black with white hubs and white rim stickers


Efficiency & rigidity
Fore
FTS-L

Lightness
Maxtal

Efficiency & rigidity
PowerLink

Safety & reliability
SUP

Efficiency & rigidity
GripLink


Rims
Material: Maxtal
Height: front 24mm, rear 26 asymmetrical
Joint: SUP
Drilling: Fore
Brake track: UB Control
Weight reduction: ISM 4D
Valve hole diameter: 6.5 mm
Tyre: clincher
Internal width: 17 mm
ETRTO size: 622x17C

Spokes
Material: steel
Shape: straight pull, bladed, front double butted
Nipples: Fore integrated aluminum
Count: front 18, rear 20
Lacing: front radial, rear Isopulse

Hubs
Front and rear bodies: aluminum
Axle material: aluminum
Adjustable sealed cartridge bearings
Freewheel: FTS-L steel

Tyre
Yksion Pro GripLink (front) & PowerLink (rear)
Front and Rear Tread: Single Compound
Casing: 127 TPI
Breaker: Front Kevlar, Rear polyamide
Dimension: 25-622 (700x25c)

Versions
Color: Black or Black/Red or Black/Blue or Black/White

Compatibility
Freewheel: Shimano/Sram, convertible to Campagnolo with optional driver body
Front axle: Quick Release only
Rear axle: Quick Release only

Delivered with
BR301 quick releases
Multifonction adjustment wrench
User guide

Rim profile
Ksyrium Pro 17C

Intended use
ASTM CATEGORY 2 : road and offroad with jumps less than 15cm
For a longer longevity of the wheel, Mavic recommends that the total weight supported by the wheels don't exceed 120kg, bike included
Recommended tyre sizes: 25 to 32 mm
Max. Pressure: 25mm 7.7 bars - 110 PSI

Filters
brake type: alloy
brake type: rim
field: flat
field: mixed
field: mountain
rim profile: low
rim: aluminium
tyre type: clincher
weight: 1501g to 1600g

Lightness
ISM 4D
Maxtal

Efficiency & rigidity
Fore
FTS-L
GripLink
PowerLink
Isopulse
QRM+

Safety & reliability
SUP
UB Control

For over a decade, Ksyrium Elite has stood for reliability, low weight and versatility and in this latest version we're using the same high-tech features as the Ksyrium SL but at an even more attractive price-point. Improved performance One of the biggest features is a wider rim shape, which is enlarged by two millimeters. That might not sound much, but when combined with 25mm tires it increases the air volume by 18%. This extra volume means you can lower the tire pressure by 20 PSI while maintaining the same rolling resistance as with a narrower rim and tire. The result is greatly improved comfort with no compromise on rolling efficiency to keep you fast on the long haul. And despite the lower tire pressure, the increased distance between the rim edge and the ground (thanks to the extra air) means pinch flats are easily avoided. We've also used Mavic's exclusive and patented Fore Drilling to create a stronger connection between the spokes and the rim, while our innovative Isopulse lacing improves stability and lateral stiffness under heavy loads such as sprinting or climbing. The best technology, where it matters We've made sure all of this performance is achieved without a gain in weight thanks to our exclusive patented ISM4D technology. This removes material from the rim where it's not needed but keeps it around the spokes, where the tension is applied. The result is a wide yet super-light rim at just 405g. Yksion pro tires to match The new Ksyrium Elite will still come fitted with our Yksion Pro tire. The Yksion Pro Griplink is optimized for front wheel use thanks to its sticky compound, water evacuation tread pattern and super strong Kevlar flat protection, it will keep you safe on any road surface and in all weather conditions. The rear wheel comes with the Yksion Pro Powerlink with its specially designed compound, supple nylon reinforced casing and tread pattern to increase rolling efficiency. The result is not only a fast and dependable performing tire system but also one that is also extremely light weight at just 210g in a generous and comfortable 25mm width. The finish has also been re-designed and upgraded using a combination of matt and gloss finishes. The wheel is available in four color options depending on your preference: black on black, black with red highlights, black with blue highlights and black with white highlights.


Weight Front 680
Weight Pair 1550
Weight Rear 870
Weight Tyre 700x25 210


*The sale of this item to Australian customers, is reserved for those who are purchasing a complete bike.
Available technical data: